Ayckbourn Chronology: 1939 - 1956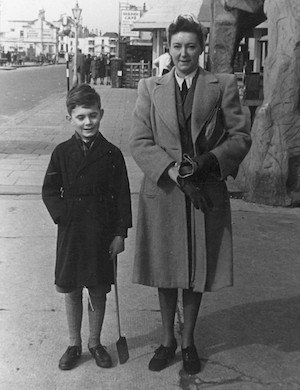 Copyright: Haydonning Ltd
Between 1939 and 1955, Alan Ayckbourn…

○
1939:
was born on 12 April in Hampstead to Irene Maud Worley and Horace Ayckbourn.

○
1946:
began attending Wisborough Lodge school.


○
1946 - 1951:
Mother remarried; variously lived at Billinghurst, Wisborough Green, Horsham, Uckfield, Hayward's Heath and Lewes.


○
Circa 1950:
wrote first first play - an adaptation of the
Jennings
novels - whilst attending Wisborough Lodge.


○
1951:
Received a Barclays Bank scholarship to attend Haileybury school.


○
1955:
Toured the Netherlands in a Haileybury production of
Romeo And Juliet
, in which he played Peter.
All research for this page by Simon Murgatroyd and copyright of Haydonning Ltd. Please do not reproduce without permission of the copyright holder.