Stephen Joseph: The Man Who Inspired Alan Ayckbourn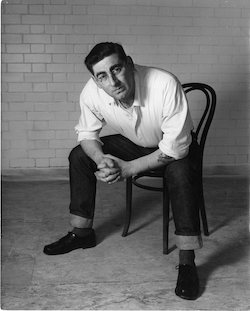 Stephen Joseph
(© Scarborough Theatre Trust)
Stephen Joseph is, inarguably, the single most influential figure in Alan Ayckbourn's life. Not only did Stephen guide and encourage Alan early in his career but he was also the first person to professionally employ Alan as both playwright and director.

Stephen's impact can be singularly seen in Alan's decision to run the Library Theatre, Scarborough, following his death. This ensured Stephen's legacy survived in the theatre that Alan Ayckbourn is inextricably associated with, the Stephen Joseph Theatre.


Stephen Joseph
, himself, was a British theatre pioneer during the 1950s and 1960s who, amongst many other achievements, was the founder of the Library Theatre in 1955, the UK's first professional theatre-in-the-round company.

This section explores Stephen Joseph's influence on Alan Ayckbourn as well, his work at the Library Theatre as well as an overview to this influential figure in British theatre.
Alan Ayckbourn & Stephen Joseph
Stephen Joseph & The Library Theatre (The SJT)
Researching Stephen Joseph
All material within this website © Haydonning Ltd except where noted. Header Alan Ayckbourn portrait © Andrew Higgins. Contact the website.